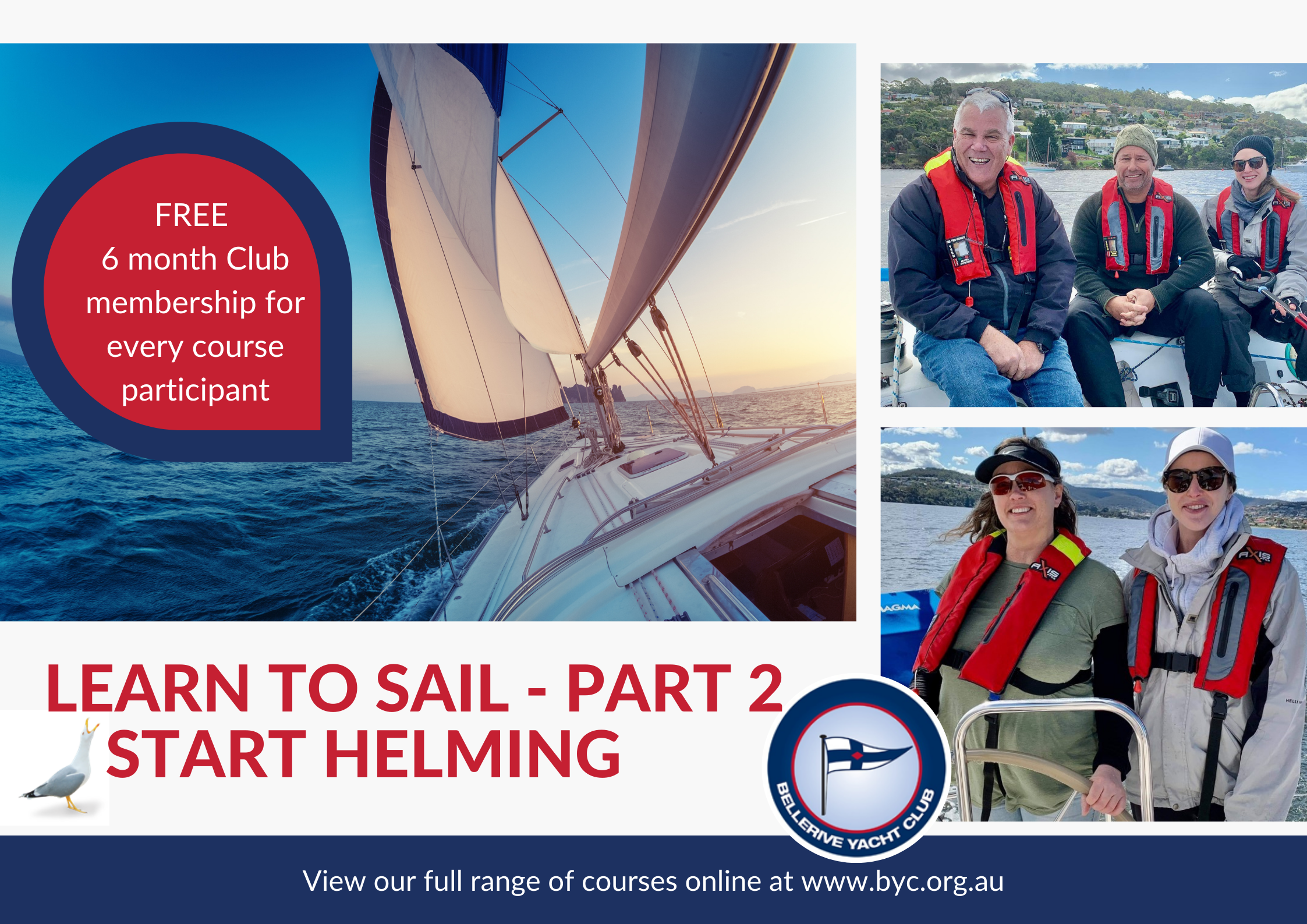 This course is the logical step for someone who has completed the Start Crewing Course as well as those who have been sailing for a while.
The focus is to learn how to helm (steer) a boat around the river. We'll teach you how to tack and gybe, as well what to do when shortening sail (reefing) and how to steer and make it easier for the crew.
You'll also learn how to anchor and a few tricks on how to helm in heavy weather.
We'll also show you how to trim sails.
Our instructors are the most experienced in Hobart, and our boat is perfect for showing you the basics.
Course Cost $400.00 includes handbook, log book and 6 months membership. 10% discount for BYC members.
Course Overview
This course develops both your theory and practical skills to confidently take control on the helm.
Course Prerequisites
Water confident and the skills, knowledge and experience you gained from Start Crewing.
Who should do this course?
This course is designed for participants who want to learn how to helm a keelboat, and continue their skill development as crew.
Course Outcome
You will gain your Start Helming completion certificate.