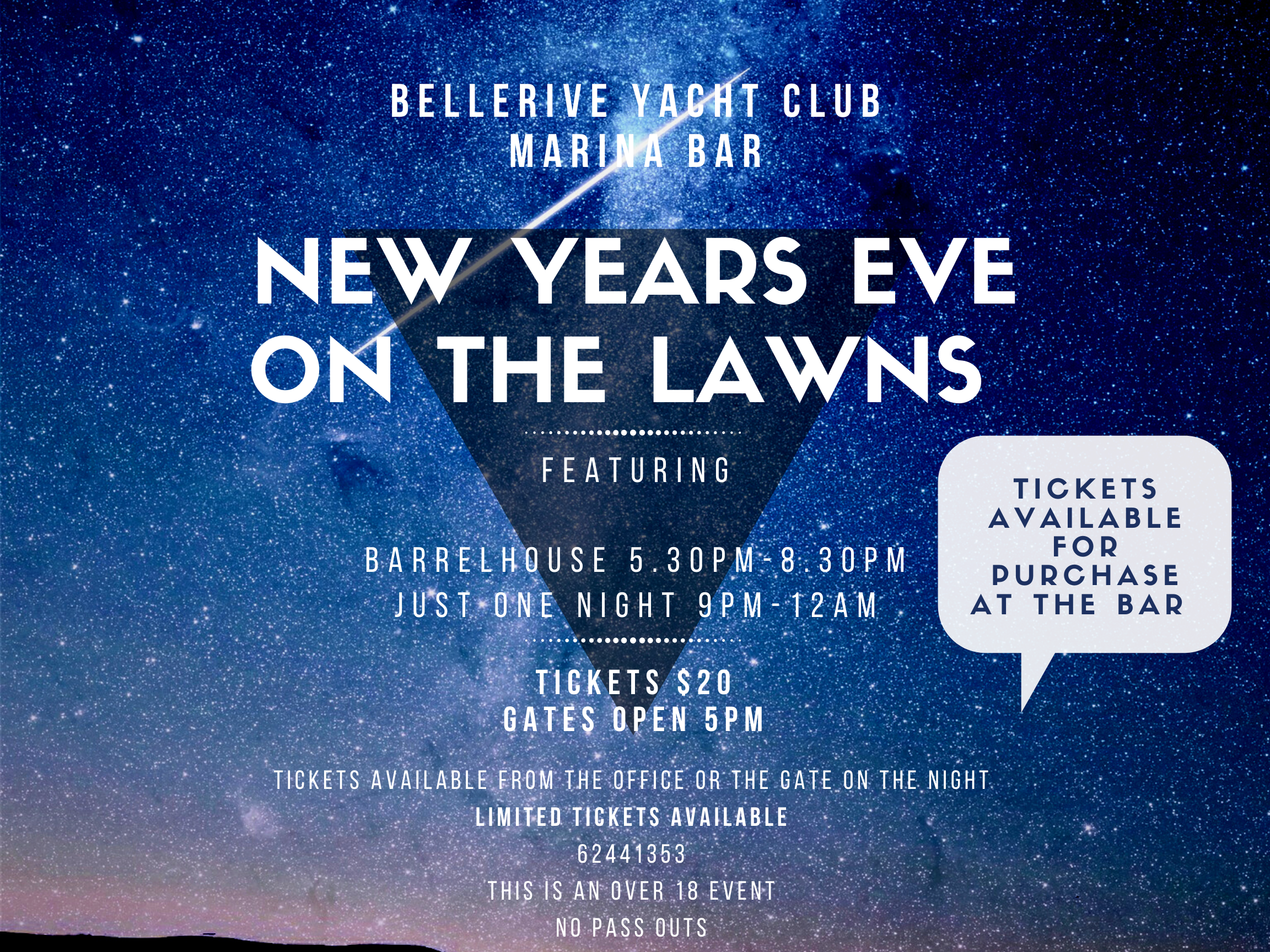 The Bellerive Yacht Club's "New Years Eve on the Lawns" party.
Gates open from 5pm.
"Barrelhouse" live from 5.30pm-8.30pm and then "Just One Night" will rock you through to midnight!
Food Trucks will be present.
$20 per ticket and will be available via the Bellerive Yacht Club office (Monday-Friday 9am-5pm) or can be purchased direct from the Members bar.
Please note that there are only a limited amount of tickets available.
This will be an over 18 event, no pass outs.