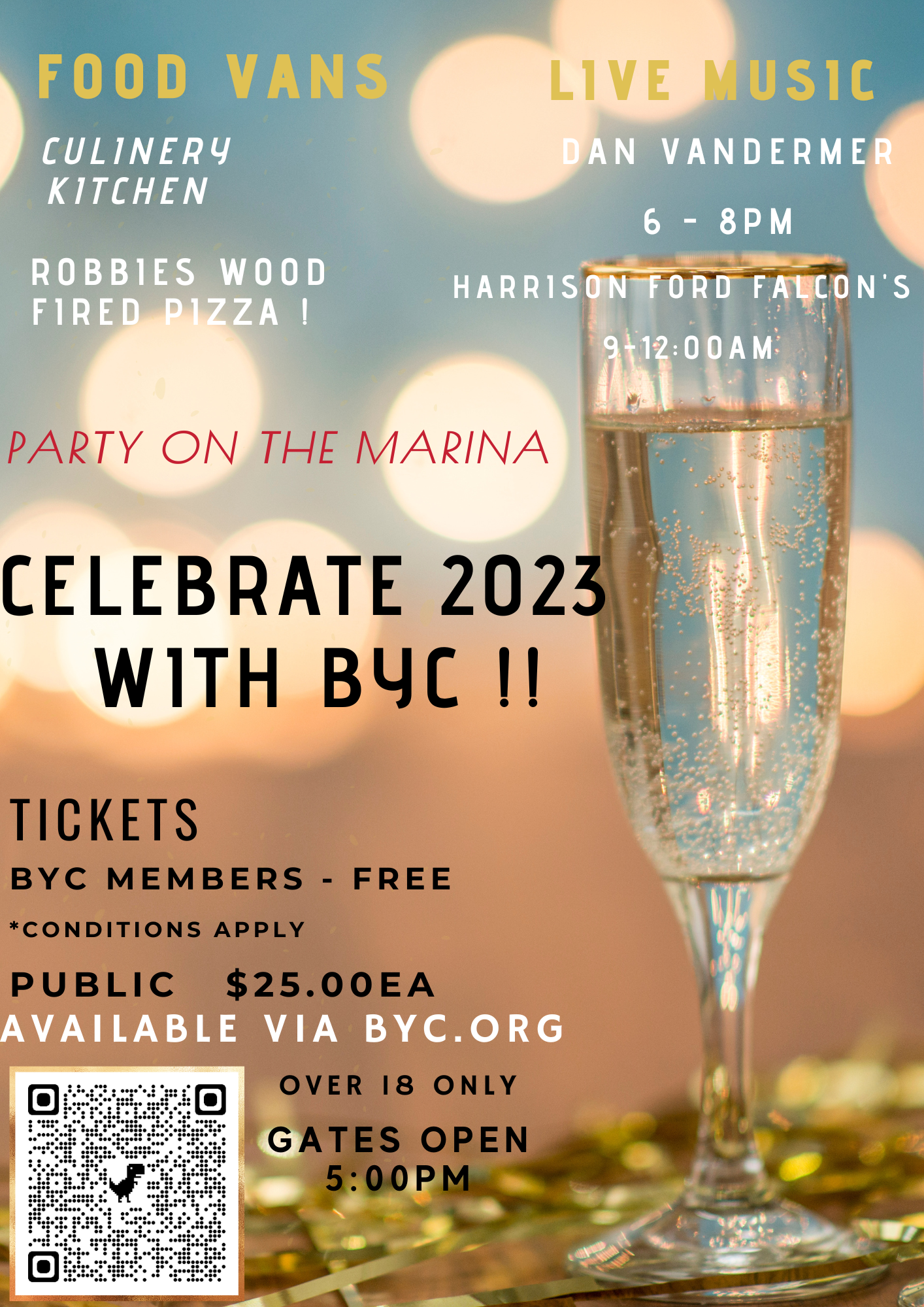 Join us as we say good bye to 2022 and hello to 2023!!
Our evening of celebrations will begin with live music from Dan Vandermeer and then the Harrison Ford Falcons will be bringing us in to the new year.
The drinks will be flowing from the BYC bars and our friends from Robbie's wood fired pizza and the culinary kitchen will be on the lawns with tasty snacks to fill your bellies.
This is an 18+ event.
Tickets can be purchased through: https://www.revolutionise.com.au/belleriveyc/events/164697/
We look forward to celebrating with you!!