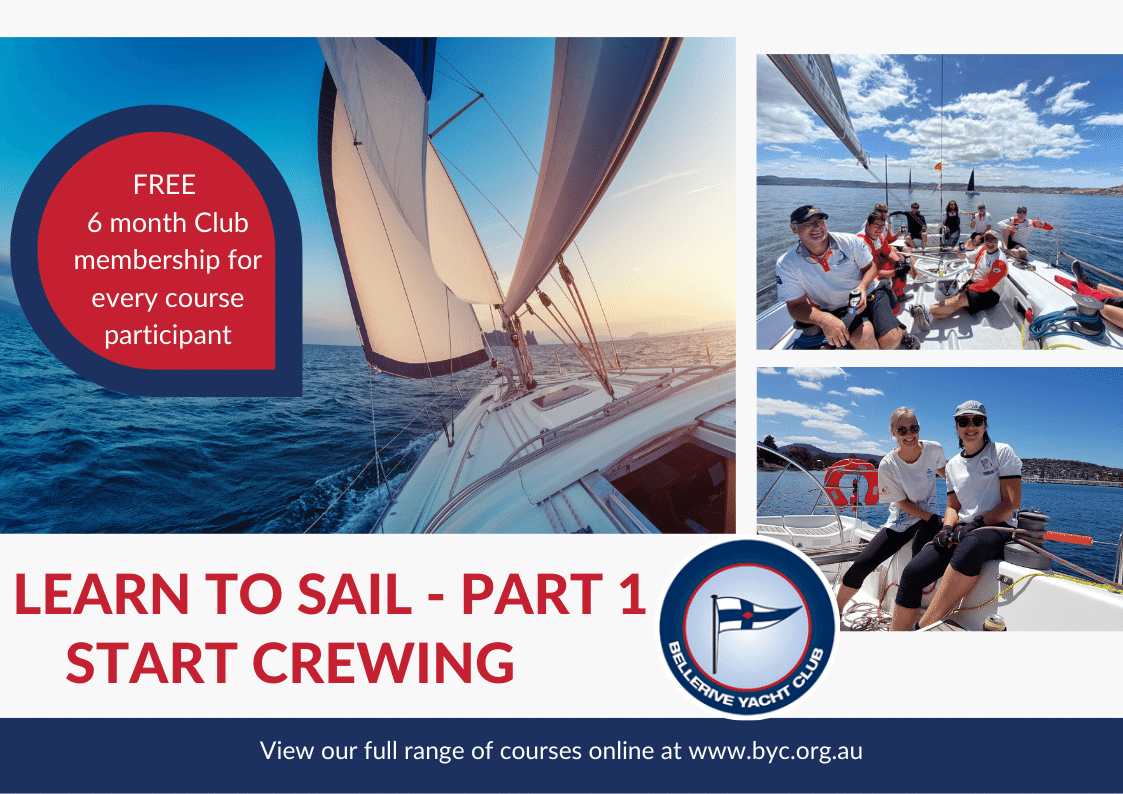 If you've never sailed before, this course if perfect for you. No experience needed at all. Start Crewing is one of our iconic courses. We assume that you have no prior knowledge and all you need to bring are soft soled shoes and a warm jacket. Don't forget if you are an existing member you get a 10 % discount – use 'BYC' as the voucher code
You'll learn the basics and by the end of the course you'll be able to tie the correct knots, understand the terminology and how to rig up a yacht in readiness for sailing. We'll get onto the water as quickly as possible and show you how to trim sails.
Our instructors are the most experienced in Hobart,  and our training boat is perfect for showing you the basics. BYC are an Australian Sailing fully accredited Discover Sailing Centre and winner of Club of the Year 2021 in the Tasmanian Sailing Awards, so you are in excellent hands!
Course Cost $400.00 includes handbook, log book and 6 months BYC membership. 10% discount for BYC members.
* Please note that the course dates and times are subject to revision/cancellation if minimum numbers are not reached or due to adverse weather events – we will keep you informed 😉