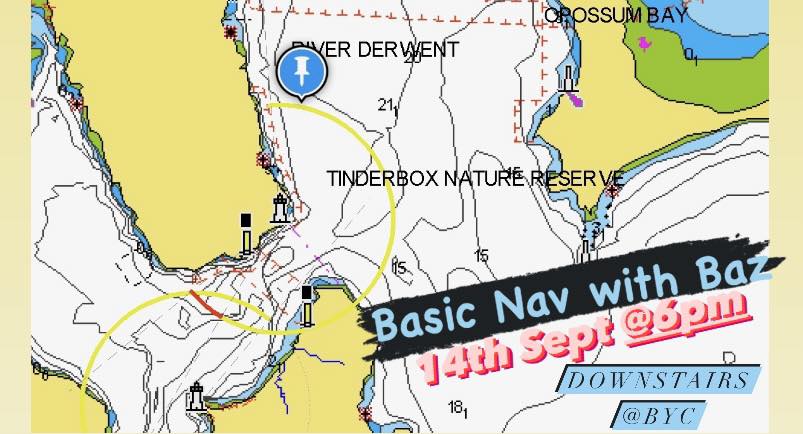 SheSails BYC invite you to an event THIS WEDNESDAY night to learn or touch base on the basics of navigation with Baz!!
If you are planning on coming along please respond "going" to the event through the attachment
We hope to see a few of you there
Below is the agenda for the evening and what Baz will be covering
– What is a position?
– What is latitude and longitude, how is it calculated & why do we use degrees and nautical miles?
– What does your chart plotter tell you and what are the pitfalls of using electronic charts – are updates important?
– What do the depths and heights on your chart plotter mean – why is knowing the tide important?
– Why your compass almost never points north!
– How far is BYC course '1' and how long before you are back at the club?