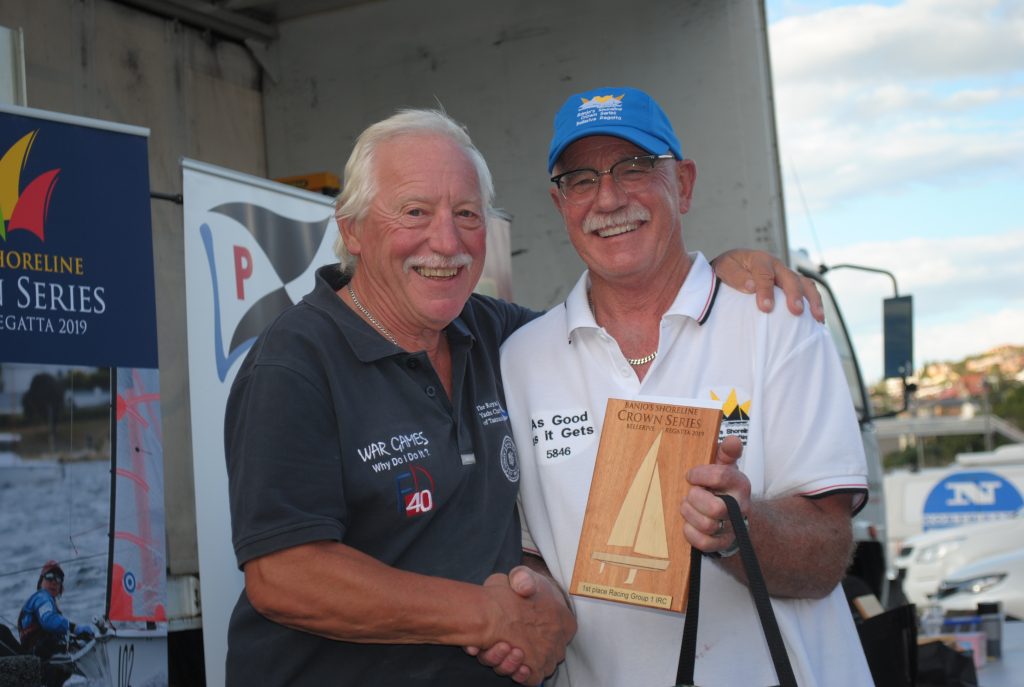 Bellerive Yacht Club Vice Commodore Ian Marshall has had a quick return on his investment in a new mainsail for his Beneteau 40.7, As Good As It Gets.
As Good As It Get's new Nordic 3Di main from North Sails lived up to the boat's name with a Division 1 PHS (albeit very close) win on corrected time in the BYC/Jaguar Land Rover Winter Series on the Derwent on Sunday morning.
Sunday's morning moderate northerly breeze and flat water proved ideal for the first race hoisting of the new sail, with the 40.7 last to finish in fleet but within her handicap rating.
As Good As It Gets won Division 1 PHS by just three seconds on corrected time from Jeff Cordell's Mumm 36, B&G Advantage. Just 14 seconds back came Drew Latham's Whistler.
However, B&G Advantage continued its purple patch of form under AMS scoring, winning her fourth consecutive race in the Winter Series. Whistler placed second with Michael and Michelle Denney's Wild West third.
With one race to sail in BYC's Winter Series 2019, Sunday 8 September, B&G Advantage heads both Division pointscores.
In AMS, she has 4 points, well clear of Wild West on 12 points and Heatwave (Matthew Keal) on 14 points and Whistler with 16 points. In PHS, B&G Advantage is on 11 points, Oskana (Mike Pritchard) has 14 points and Wild West 15 points.
In Division 1, Stewart Geeves' Young 88, Footloose also leads both AMS and PHS pointscores, on Sunday winning her third Winter Series race and finishing second in PHS.
Footloose won the AMS category from Jim Thorpe's Hydrotherapy and Southern Swordfish (Ian Stewart). Hydrotherapy won the PHS category from Footloose and Southern Swordfish.
With one race to sail, Footloose heads the AMS category on 5 points, with Hydrotherapy and Southern Swordfish both on 12 points. In the PHS category, Footloose is on 13 points, Trouble (Dave Willans) on 17 points, with Frontline (Ian Snape), Moonshadow and Southern Swordfish each on 18 points.
In Division 3 PHS, Don Bailey's Sundance and Ian Smith and Dean Aberle's Innovator are both on eight points.
Words: Peter Campbell
Photos: Peter Campbell and Peter Watson
19 August 2019