Sail

BYC provides a variety of courses from beginners learning to sail for the very first time, to more advanced training for anyone wanting to continue developing their sailing & boating skills.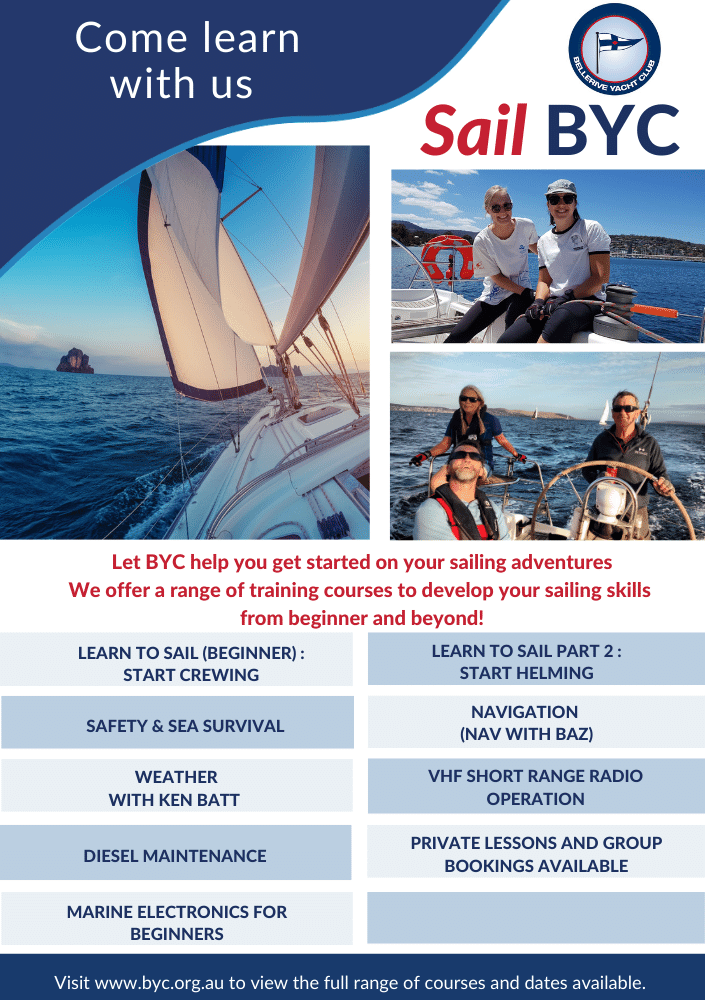 Watching the yachts racing on the River Derwent is one of the iconic sights in Hobart – if you have ever wondered what it might be like to be involved, we can get you there. You don't need to own a boat or be from a sailing family to get involved and find your sea legs. Come learn and sail with us …
"Our mission is to provide a pathway for anyone, irrespective of age, gender, fitness, ability or experience and enable them to learn how to sail. We recognise that getting started can be confronting when you have no experience and don't know anyone that might give you your first start. This is driven by my own personal experience. Having not come from a sailing family myself, I found it confronting as an adult to approach a yacht club knowing I hadn't sailed before. This created an unnecessary barrier which inhibited me in beginning an involvement in sailing earlier. Roll forward 30 years I've had a heap of fun, learned so much, made lifetime friendships and become BYC Commodore!
BYC have a strong commitment to help anyone begin their sailing pathway and build a friendly inclusive sailing community. Just walk in our front door and ask, we'll have you sailing in no time! We have the courses available to assist you and a huge membership always on the look out for new crew members to participate in our racing events. Sailing is our passion and we are keen to share its many joys and benefits with you. See you on the water…"

Jeff Cordell - Former Sail BYC Principal & Current BYC Commodore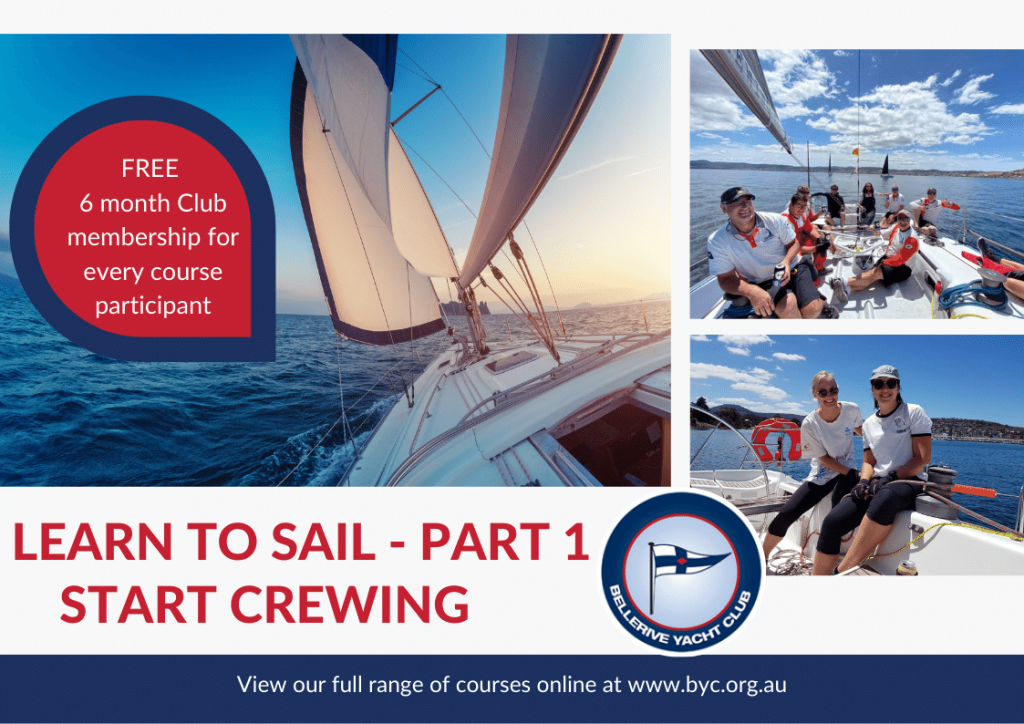 01
---
Learn to Sail - Start Crewing
If you've never sailed before, this course if perfect for you. No experience needed at all. Start Crewing is one of our iconic courses.We assume that you have no prior knowledge and all you need to bring are soft soled shoes and a warm jacket.
READ MORE
02
---
Learn to Sail (Part 2) - Start Helming
This course is the logical step for someone who has completed the Start Crewing Course as well as those who have been sailing for a while.
READ MORE
03
---
Safety & Sea Survival Course
The Safety & Sea Survival (SSS) course involves classroom presentations & learning activities, and practical exercises in the use of liferafts, inflatable lifejackets & distress flares.
READ MORE
She Sails BYC
SheSails is all about enjoying your sailing adventure in a fun, friendly and safe environment.
SheSails BYC was set up to encourage women of all ages to enjoy sailing through organised activities at the Club. Sail BYC also runs Learn to Sail course sessions specifically for women. Keep an eye on the She Sails BYC facebook page for the latest schedule of events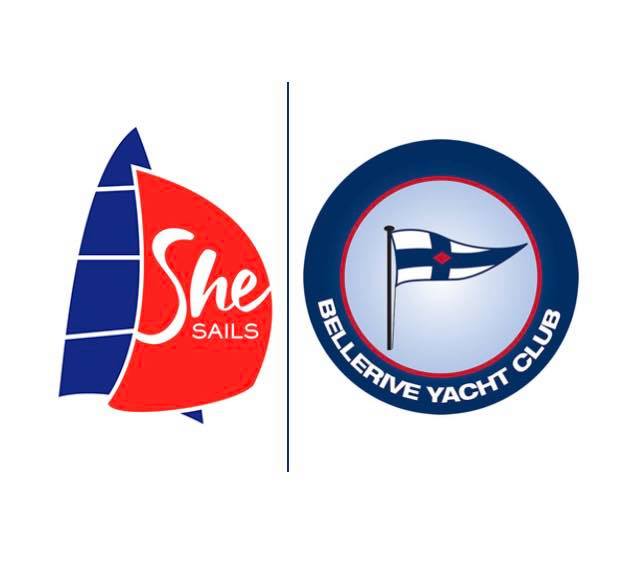 Sail BYC Gift Vouchers
Give the gift of an amazing experience, learning a skill, creating memories and a lifetime of adventure! Gift vouchers for our courses can be purchased from the BYC office. Call 03 62441353 to arrange.