Welcome to the Bellerive Yacht Club
With two bars, Anchors Restaurant, marina, slipyard and ample parking the club provides superb facilities for members and guests. The Bellerive Yacht Club is a family club, and partners and children are encouraged to participate in club events and activities.
The club runs twilight sailing on Wednesday evenings during summer, Saturday racing throughout the summer season, and Sunday racing over winter. The club also runs the annual Banjos Shoreline Crown Series Regatta, in February, one of the largest regattas in Tasmania. As well as sailing, the club provides an active social calendar.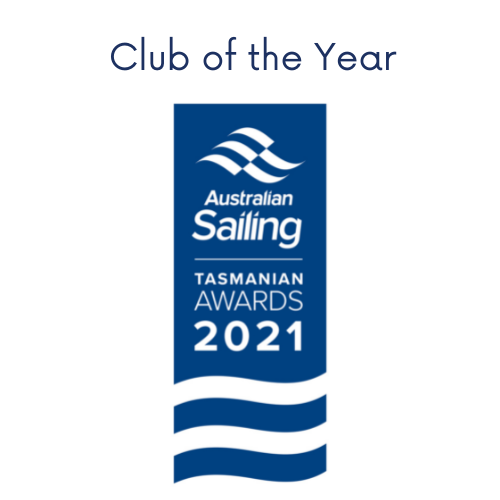 BYC Annual Report 2022/23
Our 2022/23 annual report is finalised and printed, thanks to all those who contributed!

Click below to view the full booklet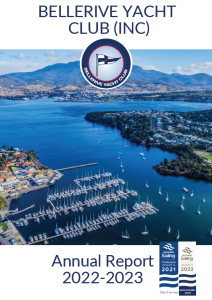 Customer feedback
We enjoy offering great service in a great atmosphere, here's some of the things people have said about us.
Friendly environment, staff are lovely and plenty of room for groups. Bar prices are very reasonable and view is impressive as it gets on the eastern shore. Great out on the balcony in Summer

The company that I work for had our Christmas dinner at BYC last Saturday, and have done in years gone by. I have nothing but praise for the venue. Excellent views, excellent food and excellent service. A large range of variety to suit all tastes & prepared and served to a very high standard. Hope to continue patronage for many more years to follow.

Lovely warm, quiet setting overlooking the marina. Decent meal, delicious salmon and pleasant service.

Fine food, convivial company in a great location. What's not to like!

Great afternoon spent in the sun having a chardonnay listening to Tony Voglino sing. Thoroughly recommend it!

Comfortable, clean club house. The meal I had was well cooked and reasonably priced. Wine just the right temperature for me and delicious coffee. Friendly fast service.

Amazing eye fillet, great service will be back.
Marina Café & Bar
Monday – Sunday (7days) 11:00am – 6:00pm
Lunch Service available daily 12:00pm – 3:00pm
Anchors Restaurant (Upstairs)
Dinner available
Thursday, Friday 5.30pm - 8:00pm
Members Bar
Monday 5:30pm – 7:30pm
Thursday & Friday 5:30pm - 8:00pm
Office
Monday - Friday: 9am – 5pm
Slipyard
Monday – Friday: 8am – 4.30pm
Saturday – Sunday: By Appointment Only