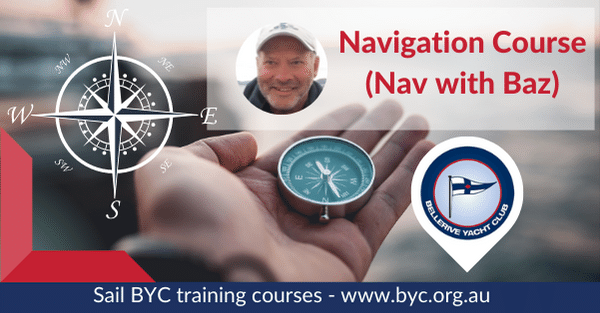 Learn the Essentials of Navigation
Ever looked at a marine chart or your chart plotter and wondered what the various symbols, abbreviations or pop-up phrases mean? Why do we use nautical miles and knots as measures of distance and speed? Do you know the common 'rules of the road' on the water, navigation marks, and lights, or how to plan a passage through coastal waters?
Our navigation course will teach you the basics. You'll be able to plot a position on a chart, measure distance and bearings, calculate a course and estimate the transit times. You will be able to calculate tidal heights and differences along areas of your travel – useful for transiting Denison Canal. You'll be able to identify common features on charts such as lights, isolated danger and cardinal marks and plan how to avoid danger. The course has a focus on demystifying navigation terminology and chart symbols, but also promoting an awareness of the limitations of entirely relying on electronic charting.
By the end of this course, you'll have the basics to safely navigate your way throughout coastal waters, understand the information provided on nautical charts and how this relates to what you see on your chart plotter. We also focus on local rules and the basics of collision regulations. Our instructor, Barry Bruce (Baz) is a commercial skipper holding a Master V certificate. He has spent four decades on various research and commercial vessels as part of careers in marine science and the commercial charter industry. He is also an active local sailor, racing and cruising on his own and others' yachts. He has planned, navigated, and completed many voyages along the east, south and west coasts of Australia and has put together a targeted course to get you started in the world of navigation. The course is spread over over three nights so that you can practice in between sessions. It is very informal and highly interactive. We'll have you on the dividers and marking up charts very quickly!
Cost: 250.00 Don't forget that if you are a BYC member to use the code "BYC" for a 10% discount