sailBYC provides training for anyone wanting to learn how to sail, along with advanced training for anyone to continue developing their skills relating to all aspects of sailing.
Our mission is to provide a pathway for anyone, irrespective of age, gender, fitness, ability or experience and enable them to learn how to sail. We recognise that getting started can be confronting when you have no experience and don't know anyone that might give you your first start. This is driven by my own personal experience. Having not come from a sailing family, I found it confronting as an adult to approach a yacht club knowing I hadn't sailed before. This created an unnecessary barrier which inhibited me in beginning an involvement in sailing earlier. Roll forward 30 years I've had a heap of fun and made lifetime friendships.
Bellerive Yacht Club have a strong commitment to help anyone begin their sailing pathway and build a friendly inclusive sailing community. Just walk in our front door and ask, we'll have you sailing in no time! We have the courses available to assist you and a huge membership looking for crew.
See you on the water…
Jeff Cordell
Centre Principal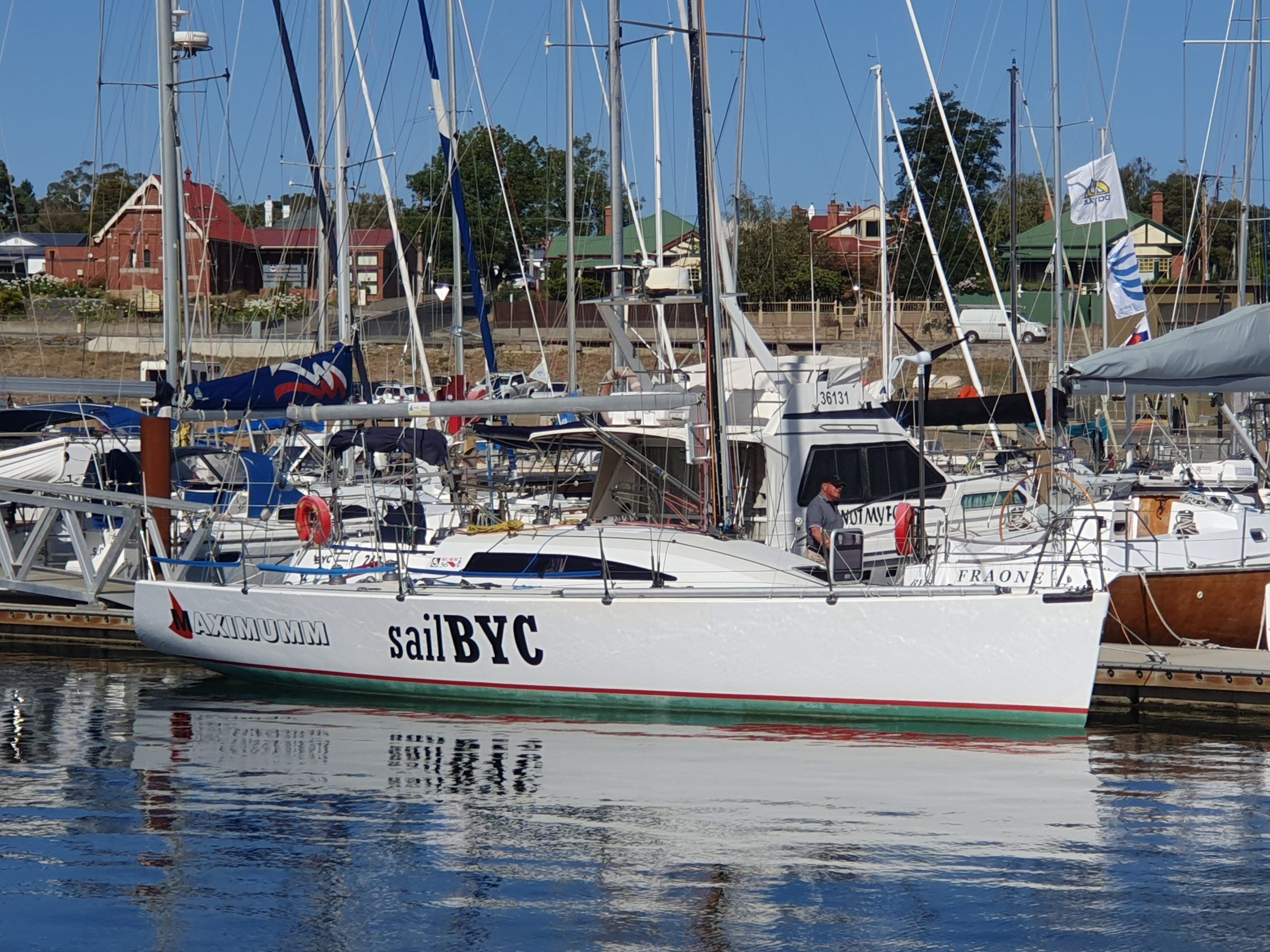 Start Crewing Course
Do you want to learn how to sail but don't know how to start? Do you look out on the river and wonder how do you get to be crewing in a twilight race?
sailBYC is a nationally accredited training "Discover Sailing" centre which offers a range of courses.
Our training boat "sailBYC" is an old racing boat which has an open cockpit which allows plenty of space between the students so that they can learn the specifics of the course in comfort. The boat is large enough that you don't need to get wet, but equally, by changing sails we can make the boat exciting to sail. We have plans to expand our offerings from entry level to advanced.
Start Crewing assumes no previous knowledge or experience. By attending this course, we'll teach you the basic nautical terminology, how to set up the boat and how to begin sailing it. You'll learn the basic knots, learn how to hoist sails and how to trim them. By the end of the course you'll have the basics to begin sailing and we'll strive to introduce you to owners who are looking for crew and highly value this accreditation. This is the entry level pathway that can progress you to acquire the skills needed that would help you skipper your own boat.
Start crewing is suitable for all ages from youth to seniors and we guarantee that you will have a lot of fun. We're happy to take individuals, families, or groups who would like to give sailing a go. Please note that anyone under the age of 16 years will need to be accompanied by an adult guardian who is also registered for the course.Our instructors are highly experienced, and we'll ensure that you'll be learning in a safe environment.
The course includes 6 months membership of the Bellerive Yacht Club and you'll receive a completion certificate. You wil also receive a course handbook and a logbook.
You'll need a warm jacket and soft soled shoes. We encourage you to purchase a pair of sailing gloves, but we have plenty on board and a few spare jackets if you don't.
Safety at Sea and Survival Course
Safety at Sea and Survival (SSSC) is a nationally accredited course which started after the tragic 1998 Sydney to Hobart Yacht race. It's a mandatory qualification for offshore racing, but the uptake from cruising sailors has been immense. It doesn't matter what form of sailing you do, the rules and problems are the same.
We split the course into three sessions. The first is all about preparation. Knowing more about the safety equipment, checking it and being familiar on how to use it. We cover crew training such has people overboard recoveries, passage planning and weather. The second session covers topics around heavy weather sailing. We discuss sail selection, fatigue management, boat preparation and steering techniques. The final session covers what to do if things go wrong. We practice using flares, go to the pool and inflate a liferaft. You'll get to sit inside a liferaft and feel what it's like! We cover helicopter rescue and jury rigging, just in case you've broken the mast or the rudder or have to abandon. This sounds rather grim but the knowledge gained will help you manage or avoid bad situations.
This course is taught by Jeff Cordell, who has had a lifetime at sea working in marine science and participating in offshore racing, including skippering his own boat in the 1998 Sydney to Hobart and one of the most experienced instructors in Australia.
You'll receive SSSC accreditation which is valid for 5 years. We also run course for reaccreditation for existing SSSC holders.
Nav with Baz
We've customised this course to give you the basics on how to use charts, plot positions, and help you navigate to your destination. We place a high emphasis on helping you understand what the unseen hazards are. You'll learn how to identify a lighthouse, understand depth contours, how to recognise a cardinal mark and what side you should pass it. Electronic charts have some limitations and we will explain what they are. We'll teach you how to understand chart datums and how to calculate what the depth will be when considering tides. Very handy when you want to go through the Dunalley canal!!. This will be the building block for the coastal navigation course which we plan to run later this year.
This an in-house course designed by local charter skipper and former marine scientist Barry Bruce. Barry has spent a lot of time on the water delivering boats, racing on them and as a charter skipper taking clients for sightseeing experiences and team building exercises through Australia. The sessions are very much hands and have a high practical content.
Diesel Basics
Want to know what to do if the engine won't start? There's an old saying there only two things you can do with a diesel. Bleed the fuel system or chuck it out!!. This course will teach you the basics. We start with a 2 hr session on the basics and then participate in a 4 hour practical session. By the end of this course you'll learn how to detect a fuel system problem and fix it. We'll be getting out the spanners and change a fuel filter and 'bleed' the air out of the fuel system. We'll check the oil levels, check belts and learn a bit about the cooling system. You'll learn how to look for tell-tale signs that inform you of potential problems before they arise. This is a 'must do' if you own a boat and very valuable knowledge to have as a crew.
Our instructor is a commercial maritime trainer who has adapted his courses to cater for recreational sailors who have no prior experience. It won't make you a diesel mechanic overnight, but you'll have a good chance of fixing common engine faults.
Understanding Weather
Understanding weather is definitely a science. Although we rely heavily on publicly available forecasts we are affected heavily by local conditions. Understanding when the weather will change and by how much depends on your own observations and can have a serious impact on your safety. This course teaches you what to look for, where you can source information and how to work out with confidence what the likely scenarios are. The barometer is a very good indicator on how reliable your forecast will be and understanding what it's indicating will help you avoid a difficult situation.
Kenn Batt is one of Australia's most experienced meteorologists. He's assisted America Cups campaigns, hundreds of Sydney to Hobart boats and taught thousands of people understand weather, from entry to advanced level. It won't take you long to witness how passionate Kenn is about weather. Its rumoured he sleeps with a weather map under his pillow. Kenn will provide the fundamentals on understanding weather. The course provides essential information which will assist you in making decisions on when and where you use your boat. The course includes a handbook.
Marine Radio
It is a federal offence to operate a radio without a licence. Our radio course will accredit you to operate a radio, but more importantly you'll gain the knowledge to operate one correctly. There are procedures and protocols used to communicate between boats that are often not understood. Managing emergency traffic is a task that can change a life-threatening situation. What does a "Mayday" mean? How do we warn others of danger? Who can we give a position to? What happens when you push the big red button on your radio? All of the questions are discussed and answered throughout this course and concluding with an exam which will give you a short range radio operators certificate of proficiency (SROCP). This is also required when you want to acquire a MMSI number for an AIS, and we'll explain what this means too!
We can also offer long range marine radio operators' certificate of proficiency (LROCP) on request.
Register for upcoming courses
Jeff Cordell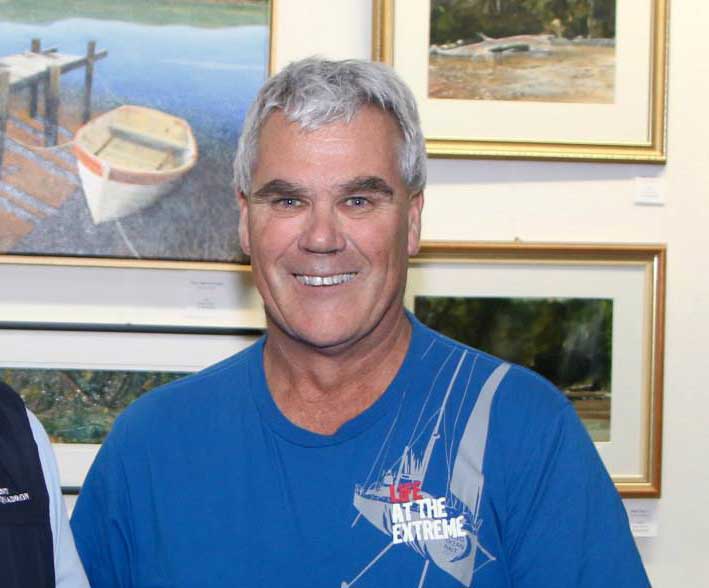 Centre Principal
---
Jeff Cordell has been teaching sailing related courses for over 20 years. He was skippering his own boat in the 1998 Sydney to Hobart Yacht race. The experience had a profound effect on the way he approaches his sailing. "Most boats are very well prepared but the crews weren't in those days" says Jeff. "We didn't pay enough attention in obtaining our own weather information and we thought we'd burst through what turned out to be an unprecedented storm. As a skipper I felt a heavy responsibility for the welfare of my crew and felt under-prepared to make decisions that could have had had terrible consequences. I promised myself I'd do better next time, or even better avoid this recurring". Jeff was one of the first to sign up as an instructor for the new" safety at sea and survival course" which was developed from recommendations from the coronial inquest. Jeff has been skippering his own boats since 1993, his current boat "B&G Advantage" competes regularly on the harbour and offshore. He currently works as an marine electronics specialist at CSIRO and has spent many months working at sea.
John Mills
---
If Noah had had a mobile phone in the days of the Ark he would have had someone like 'Millsy' on speed dial. John is the most experienced instructor in Hobart. He's had a lifetime of teaching youth through his former career as a teacher, but also through his senior roles at the Lindisfarne Sailing Club. He's been responsible for many start sailing as youths, and has assisted many make the pathway through to keelboats as they get older. He's had many boats over the years, the most recent as co owner in the 43' raceboat Quest. John was teaching discover sailing courses well before the formation of sailBYC and has been instrumental in passing on his knowledge and experience onto the new instructors. He is our Chief Instructor for Discover Sailing courses.
Simon Desmarchelier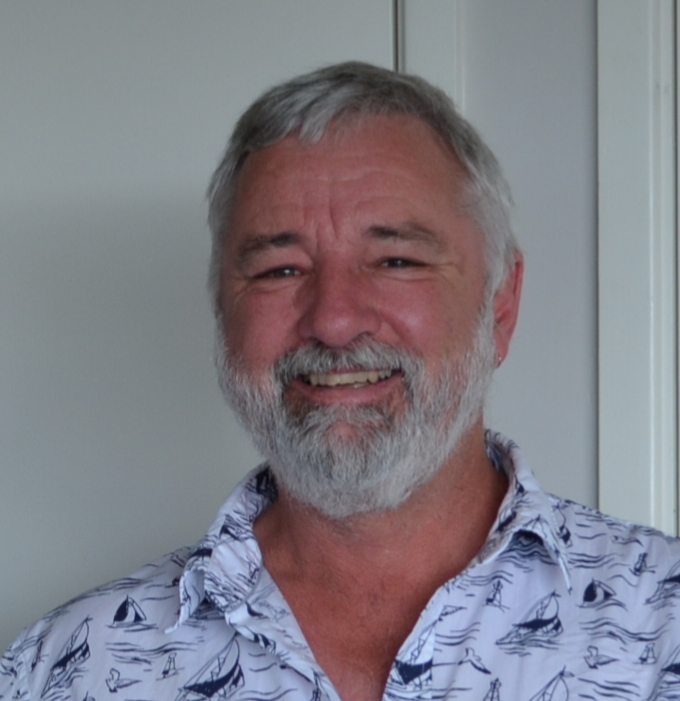 ---
Simon is one of the more sensible members of our sailBYC team. He has his own cruising boat but races on someone else's! He ran the first "start crewing" course. Don't know who enjoyed it more – the students or Simon but he's a very experienced sailor and has work in the marine industry for most of his life. This gives him a great mix of skills in showing people the practical side of maintaining a boat as well as a wealth of experience in sailing on boats from dinghies to very large keel boats.
We run information sessions for racing sailors. We have several international judges who donate their time to run courses on the racing rules of sailing which help us all sail safer in race conditions. These are always free of charge and we do our best to promote them through our membership as well as inviting other clubs to participate. We conduct information seminars on rating rules and the differences between them.
We are always looking for new ideas. We are completely driven to offer training whilst containing costs. Every cent we earn goes back into subsidising course that promote safety, participation, and inclusion.
SailBYC offers the widest range of courses in Tasmania. We are very proud of our commitment to offer the best training experiences, and we strive to be agile enough to adapt our course to keep up with new technologies and respond to feedback from industry and our clients.
Give us a call anytime. We're passionate about delivering a unique experience that you will thoroughly enjoy.